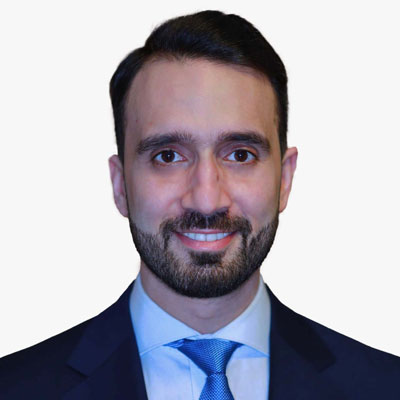 More About Dr. Ahmed Ibrahim
Welcoming New Patients, Families, Emergencies, and Walk-Ins
At Kingsville Family Dental, we offer a wide range of comprehensive dental care services to cater to the entire family. From routine dental cleanings to baby visits, root canals, dental implants, and dentures… we do it all! Feel free to come by to introduce yourself, meet the team, and take a tour of our brand-new office. We'd be happy to meet you!
Here are some of our more popular dental services:
If you scroll down further, we've listed the best ways to get in touch with us if you have any further questions or would like to schedule an appointment!
Patient Reviews

Kingsville Family Dental is a bright and beautiful space. The staff are incredibly kind and pleasant. I felt the nostalgia from my childhood as the sitcom, Seinfeld, played in the waiting room. Going to Kingsville Family Dental felt like going to a friend's house for a visit.
Natalie B
Super friendly and helpful staff! Best cleaning I have ever experienced and have had. They were very honest and straightforward about my dental needs, as well as expressing steps for future care i would be needing. I would definitely recommend this office to family and friends.
Sara P
I randomly chose Kingsville Family Dental and had my first appointment today; cleaning & exam. The atmosphere is personalized and friendly. The individual rooms are relaxing, clean and state-of-the-art. I will be returning!!
Deborah P.
Kingsville Family Dental is a beautiful and clean office with friendly staff! I had a great experience with Cristina during my teeth cleaning appointment. She was very knowledgeable and explained everything clearly to me. Highly recommend!
Samantha M.
Great experience! The staff were pleasant and kind, and my hygienist, Christina was amazing. She took the time to explain everything and educate me on all my questions. The ladies at the front desk were very helpful at accommodating my busy schedule, and made me feel welcome the moment I walked in. I have no doubt that I will be in good hands when I return for follow up dental work. Would highly recommend!
Megan W.
Very friendly staff here! Couldn't ask for better service.
Shawn N.
Very welcoming & professional staff from top to bottom. Had a great experience and look forward to having them in town.
Byron Mellon
How can you schedule an appointment?